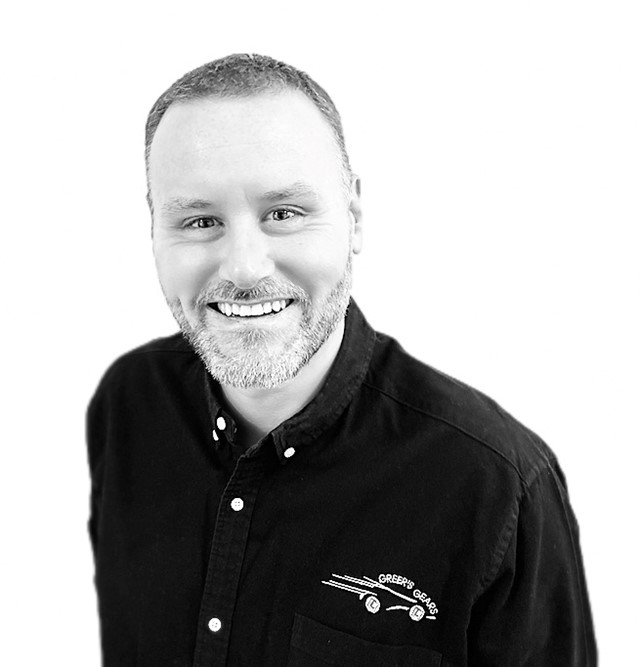 Instructor of the Year 2021
Chris Greer, owner of Greer's Gears Driving School, awarded WINNER in the Intelligent Instructor Awards 2021.
Intelligent Instructor Magazine recognised Chris Greer as being Driving Instructor of the Year after showing innovation for creating a youtube channel, building an impressive social media presence and a community for his learners both past and present.
In accepting the award Chris said "I feel truly humbled and immensely proud to have been nominated for this award. To go on and win it has just knocked me off my feet and it's so unexpected. I'd like to thank all my clients for being 'awesome' in making my job so much fun, for their continued support and collective trust in me to help achieve their aim of learning to drive and become the safest drivers in Ayrshire".
Greer's Gears is THE PREMIER driving school in Ayrshire offering driving lessons for manual, automatic and car + trailer / caravan towing. Our cars are equipped with dual controls and full safety features. We actively encourage our pupils in a positive client centred learning environment, giving personal commitment to help you gain your licence. With an outstanding level of customer service, we won't fail you. Contact us on 01292 502538 / 07983 689500 or email enquiries@greersgears.co.uk.
Why choose us?
Chris Greer has been officially recognised as driving instructor of the year (Scotland 2021).
He remains within the top 100 instructors in the UK.
We offer you A Triple Guarantee.
Lessons are provided for manual, automatic and car + trailer towing driving lessons.
Complete an assessment drive for feedback on your ability before you book.
A standard lesson lasts two hours which gives you value for money. 
No hidden extra costs. Only pay for what you want and need in your training.
No hidden test day costs. You pay the test fee and hourly rate for vehicle hire.
Block bookings help spread the cost. Book more and pay less.
We accept and use all secure payment methods.
Lessons are available by mutual appointment throughout the day, including weekends across all of Ayrshire.
Door to door collection from home, school, college or place of work.
Full range of courses with flexibility around times and allocation of hours.
Greer's Gears are Currently recruiting motivated ADI's / PDI's to join us.
We offer the choice of male or female instructors.
We only employ fully qualified instructors authorised by the DVSA to provide the best client centred training in a courteous, polite, dynamic, professional way.
We are HIGHLY RECOMMENDED.
What car will you drive?
Our tuition vehicle fleet includes:
Nissan Navara D40 Pickup 2.5L Manual Towing.
Citreon C3 - Manual 
Citreon C3 - Automatic
Ifor Williams BV106 box trailer.
Our vehicles are all fully equipped with dual controls, ABS, airbags, air con, Sat Nav and fully adjustable controls. 
We hold fully comprehensive vehicle, public liability and professional indemnity insurance policies.
Our interest is in your safety, comfort and enjoyment to enable a positive client centred learning experience in your lessons.
If manual geared cars are not suitable for you then we can and will adapt to your needs by supplying alternative options.