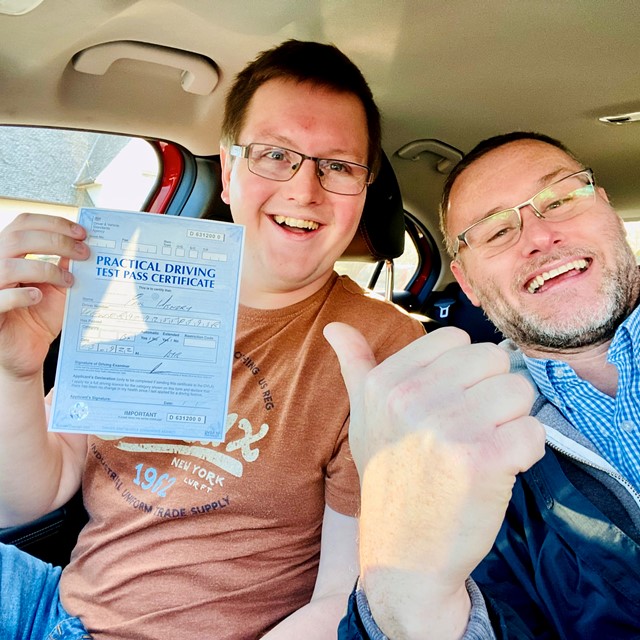 Strive to Drive ...
Greer's Gears Driving School is THE PREMIER driving school in Ayrshire offering everything from driving lessons for manual, automatic, car + trailer / caravan towing.
Our new services include ADI car rental with our hire fleet being equipped with dual controls, support in driving with disability inclusive of DVLA driving assessments for anyone resuming driving after illness / injury. These services are a game changer for the local community as no other driving school in the Ayrshire area provide such support.
We actively encourage pupils in a positive client centred learning environment, giving our personal commitment to help you gain your licence. With an outstanding level of customer service, we won't fail you.
Learning to drive is an essential life skill that will open many opportunities for you. Our aim at Greer's Gears is to help develop your skills to drive whilst promoting road safety by educating tomorrow's new drivers safely today.We do that by demonstrating positive change, challenging mindsets, and proactively encouraging you to learn new skills in a fun, professional and dynamic client centred way. Each vehicle in our modern fleet is fully maintained & equipped with dual controls to ensure your safety and personal comfort. We are now proud to have a fully adapted automatic vehicle in our fleet that supports push pull hand controls and a high tech steering aid equipped with bluetooth secondary control unit.
In response to high demands for his own teaching skills, Chris has chosen to expand Greer's Gears Driving School. We are in a  strong position to actively recruit for either existing fully qualified ADI or PDI trainees with an immediate start date being available for the successful applicant. We have a constant steady supply of pupils seeking help to gain their driving licence. Click on the image of Chris (to the left) for his video message and if you would like more details then please contact us on 01292 502538 for an initial no obligation chat.
I hope you enjoy the site and look forward to seeing you On. The. Road".
Chris Greer : Greer's Gears Driving School.
'Strive to Drive'
Greer's Gears Driving School provides everything you need to learn to drive. FREE access to online study guides, a modern fleet of manual, automatic, trailer & towing vehicles all fully equipped with safety features. Combined with a strong customer care ethic we will tailor your learning to drive journey to your individual needs. We won't fail you as you 'Strive to Drive'.
Each driving lesson lasts two hours and time slots are arranged by mutual appointment between our clients and instructor. We offer driving tuition for manual, automatic and car + trailer towing (manual and automatic command vehicles). Greer's Gears Driving School operates throughout Ayrshire including the towns of Ayr, Ardrossan, Irvine, Kilmarnock, Prestwick, Troon, Saltcoats and Stevenson and most outlaying areas. Please contact us if your location is not listed as we may still be able to assist you. Employing both male and female driving instructors and providing driving instructor training - we wont fail you as you 'Strive to Drive'.